Pratik Shah @ TED2019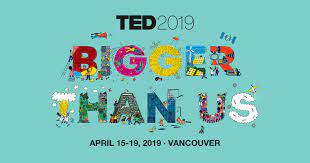 April 15, 2019 - April 19, 2019
Vancouver, Canada
Schedule
Monday
15 APRIL 2019
The first day of TED2019 begins with TED Fellows Talks from up-and-coming world-changers. In the evening, the Mainstage talk program kicks off with Session 1, followed by a gala welcome party.
Tuesday
16 APRIL 2019
Three sessions of mainstage talks and activity and workshops to engage in. In the evening, join an intimate dinner with a curated guest list around a topic of mutual interest.
Wednesday
17 APRIL 2019
Between speaker sessions, explore the Loop outside the theater, with exhibits, cafés, and spaces for conversation.
Thursday
18 APRIL 2019
More mainstage talks and ever more opportunities to connect over lunches and breaks.
Friday
19 APRIL 2019
The climax of the week's speaker program, Friday morning's epic final session will celebrate and sum up the week.