Technology-Enabled Mobile Phone Screenings Augment Routine Primary Care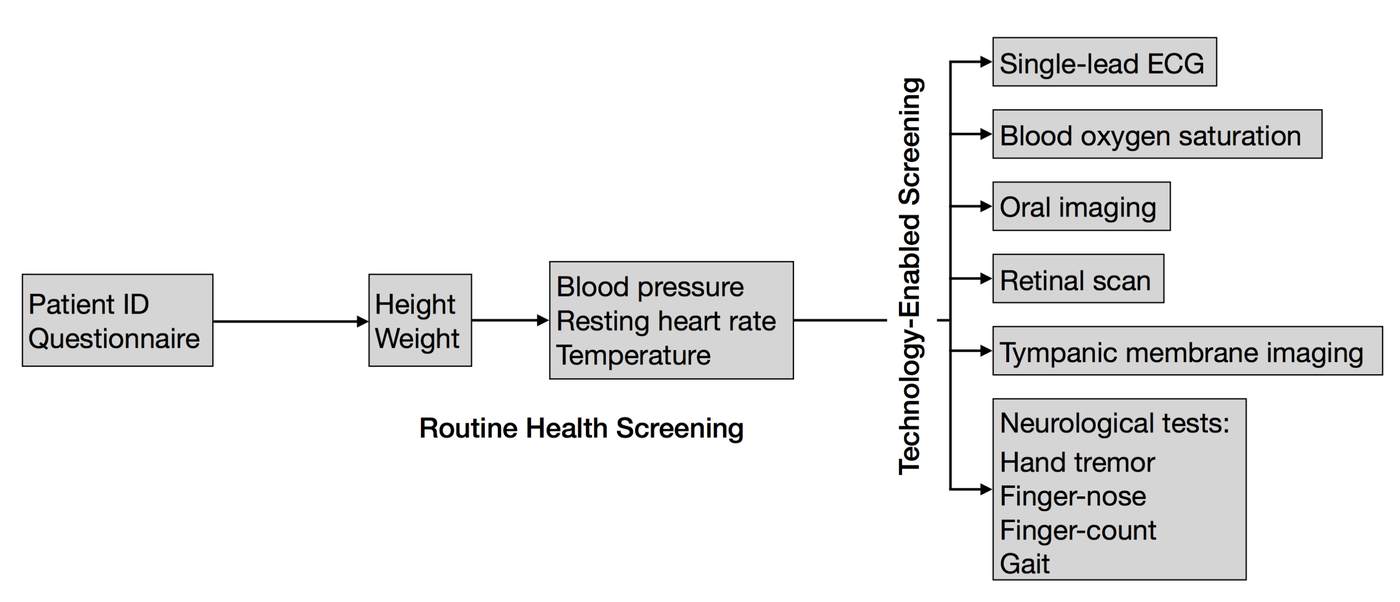 We have developed a new process to screen patients at the point-of-care with FDA-approved technology-enabled mobile health screenings (TES) and compare the results with routine health screenings. A study of nearly 500 patients was conducted to test the effectiveness of this new screening process. This is one of the first studies to investigate using TES to augment routine health examinations. We recommend using TES in synergy with routine health screenings to identify missing sick patients who might otherwise lack comprehensive primary care.
Why is this work important?
Providing good healthcare in low- and middle-income countries (LMIC) paradoxically requires expensive equipment, which may not be easily available because of resource limitations, for health monitoring and assessment. There is high variation in the degrees of healthcare access in LMIC, but such access is important because cardiovascular diseases, preventable blindness, oral cancer, and treatable neurological conditions constitute more than half of the disease burden in LMIC. Comprehensive TES may allow for more patients to be screened for more conditions in resource-limited settings, improving their access to primary healthcare. A lack of consensus exists about the usefulness of TES in augmenting primary health screenings in LMIC.
What has been done before?
Devices that allow TES have typically been evaluated in isolated silos, concentrating on individual devices or specific anatomical sites. They have additionally not been comprehensively evaluated alongside routine health screenings.
What are our contributions?
This is one of the first studies to investigate using multiple TES to augment routine health examinations. To facilitate this large-scale study, we developed and successfully used web examination platforms that enabled multiple physicians to diagnose health conditions remotely. We identified patients who would not have received the care they need in the absence of TES, and link TES to primary health outcomes.
This study led to significant insights about strategies to develop technologies that are ready for deployment for effective and scalable primary care in the real world.
What technology-enabled examinations were performed?
Single-lead ECG: AliveCor Mobile ECG
Blood oxygen saturation: Contec Medical Systems 50-DL Pulse Oximeter
Oral imaging: ACTEON Soprocare
Retinal scan: D-EYE direct ophthalmoscopy adapter attached to iPhone5s camera
Tympanic membrane imaging: CellScope Oto with iPhone5 LEDs and camera
Neurological examinations: Microsoft Kinect
What are the next steps?
Future studies that build on our technology-enabled screening process can evaluate the process for larger numbers of patients. A future longitudinal study may also allow for additional insights into time-varying conditions, automated diagnoses, analyses of disease co-occurrence, and patient risk stratification..
Related projects
__Shah P__, Yauney G, Gupta O, et alTechnology-enabled examinations of cardiac rhythm, optic nerve, oral health, tympanic membrane, gait and coordination evaluated jointly with routine health screenings: an observational study at the 2015 Kumbh Mela in India
BMJ 2018;8:e018774. doi: 10.1136/bmjopen-2017-018774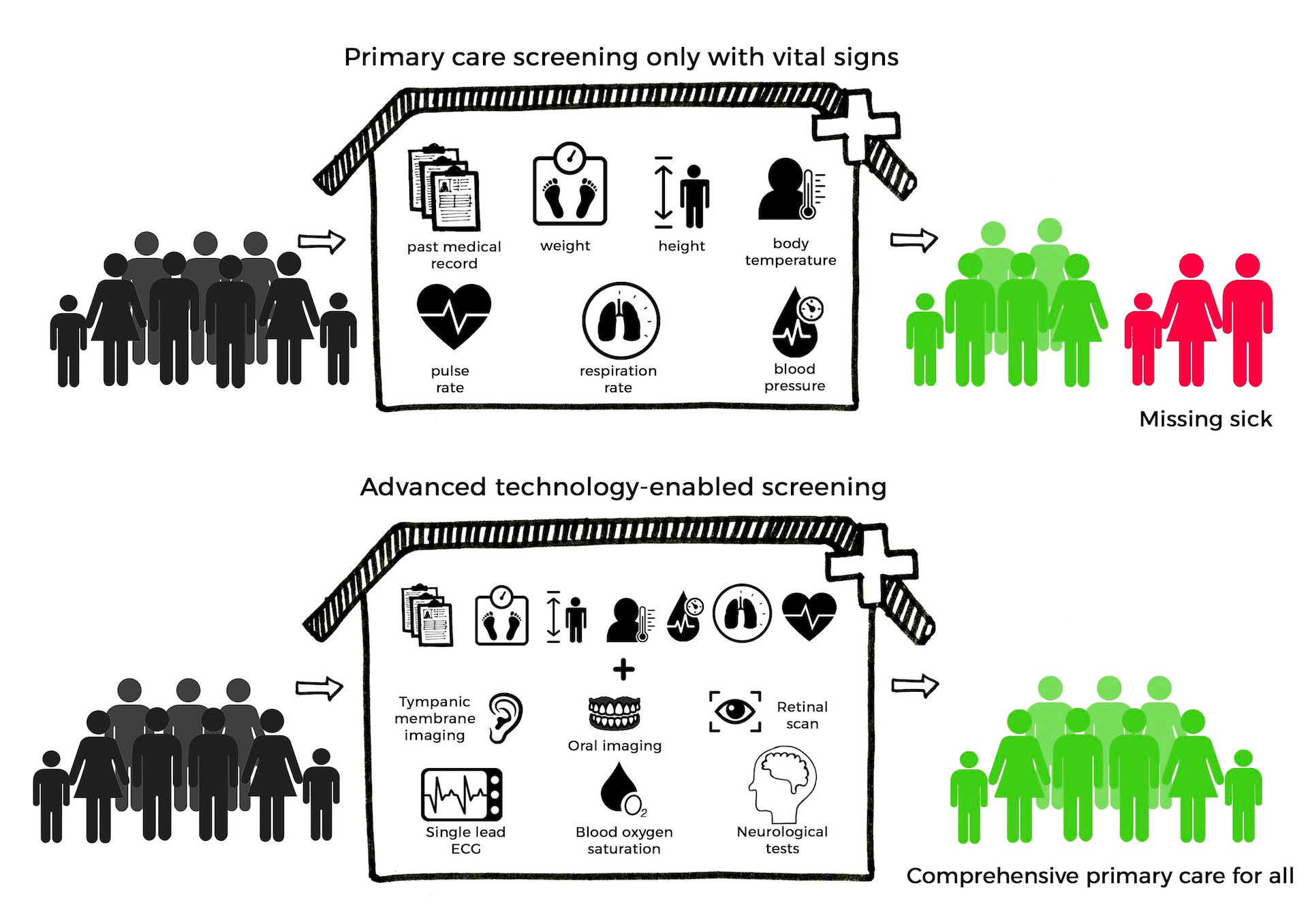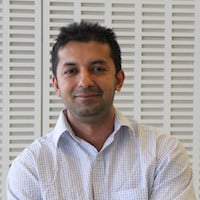 Dr. Pratik Shah
Faculty Member
---
Other Contributors
Gregory Yauney, Vincent Patalano II, Otkrist Gupta, Mrinal Mohit, Rikin Merchant, S V Subramanian